Consultancy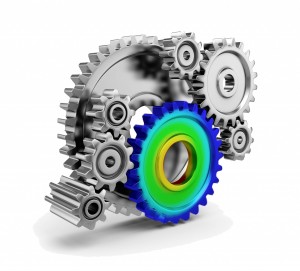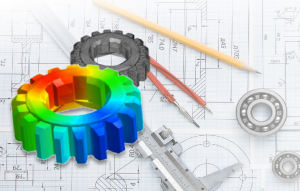 FlowHow® consults in all phases of a plastic products lifetime from the first idea, through part and tool construction to running-in and ongoing production.
FlowHow

®

 offers competent and efficient consultancy in the areas of:
Brainstorming on solutions
Construction review
Optimization of the injection molding process
Conformal cooling
Injection compression molding
Sequential molding
Multi component molding (2K, 3K, Co-injection, Bi-injection, overmolding)
Tool construction (cooling layout, cooling conditions)
Dimensioning of hot and cold runner systems
FlowHow® offers competent and efficient consultancy, based on long industrial experience in injection molding and simulations. FlowHow® are experts with a very high level of expertise in all kinds of simulations with Moldex3D. Here is a selection of some of the results, we can deliver, besides from the more ordinary results, like filling, weld lines, air traps etc.
Fiber orientation in fiberfilled materials
Core deflections under injection
Residual stress
Connection of results between Moldex3D and structural software.
Optical properties
Flow in cooling channels (CFD-calculations)
Powder injection molding on a green subject (PIM/MIM)
Gas and water assisted injection molding
Special knowledge: laser sintered cores for injection molding tools (conformal cooling). Are you in doubt about, how you should design your special cooling, we can help. FlowHow® has many years of experience in the area of best practice for design and manufacturing of laser sintered cores.
Teamwork:
How can we work together?
We solve the task from the FlowHow® offices, with use of the best online meeting tools and meetings in person when needed
We are in the entirety or parts of the project period by the client.
Contract around consultancy:
We make the basis of contract according to your wishes/needs, and what is best suited for the job:
We use a set price, where it is possible to describe the task very precisely
Hourly price is used for consultancy jobs, where the size and content of the job, can´t be clearly defined. A limit for the expense can be decided on beforehand
Fields that FlowHow

® 

support:
Medico
Transport
Electronics
Injection molding tools
Packaging
Consumer goods
All other areas, where plastic components are used
Confidence:
FlowHow® solve all tasks with full confidence and discretion. Non Disclosure Agreements are used as basis of contract, if there is going to be a formal agreement, which supports the trust, we build up through our collaboration.